Connect. Inspire. Empower.
Save the Date!
The INTC Beginning Teacher Conference will be held June 22-23, 2020 in Champaign at the I-Hotel Conference Center.
Check back for registration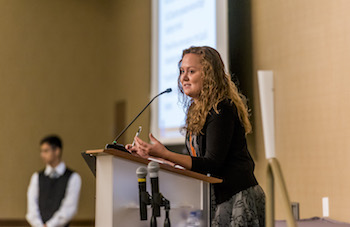 The Best Way to Wrap Up this Year & Prepare for the Next
Call for Proposals is now closed.
Thank you! We have filled all sessions!!!
Please consider submitting a proposal to the 10th Annual INTC Beginning Teacher Conference.
Conference proposals should address one or more of the Conference Strands: instructional strategies, professional growth, personal growth, and collaboration. See a list of desired topics. Each session will run approximately 60 minutes.
You will need a conference title (10-word maximum), an abstract (75-100 words for inclusion in the conference booklet) and a session description (up to 500 word maximum). Your session description should explain: (1) how the session applies to the selected conference strand, (2) the session's objectives, (3) how you will actively engage your audience in your presentation, and (4) your hopes for participant takeaways.
PROPOSALS CLOSED Submit a proposal now. The deadline for proposal submissions is June 7, 2019.
Visit Champaign County
Check out what there is to do while you visit Champaign County.
Sponsorship
INTC and the University of Illinois College of Education would like to thank partners who have made this conference possible including the State Farm Companies Foundation, Golden Apple, and the Meemic Foundation.