Thank you for participating in the
INTC Beginning Teacher Conference!
WINNERS of the INTC Beginning Teacher Conference
Twitter Challenge:
| | | | |
| --- | --- | --- | --- |
| Andrea B. | Stephanie C. | Natalie B. | Grace L. |
| Kinga R. | Jenna | Melissa R. | Bridgette T. |
| Desiree W. | Diana C. | Jerry Z. | Francisco P. |
| Patty L. | Heidi R. | Kam N. | Michelle N. |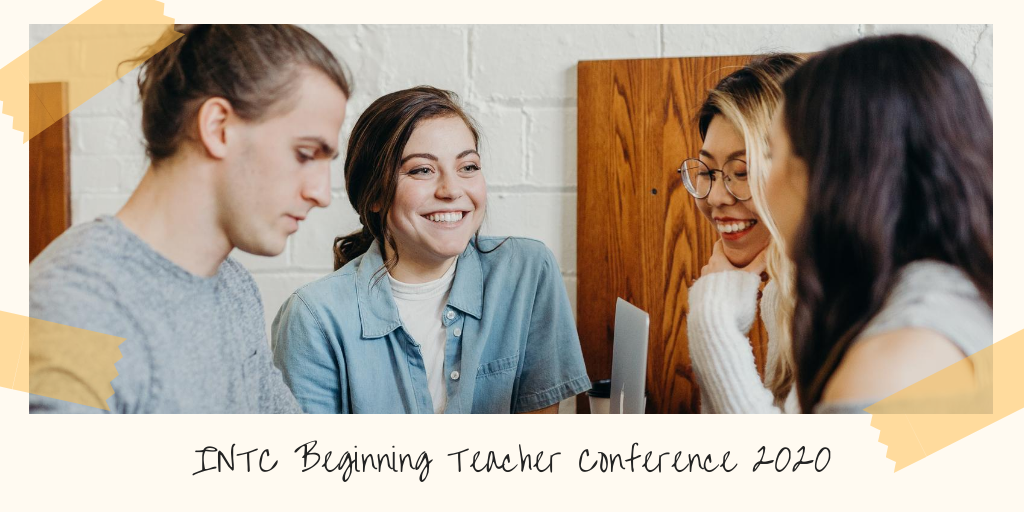 Praise for past conferences!
"The BTC was most beneficial to me because of the amount of networking I was able to do while I was there. I was able to connect with other young educators, student teachers, and veterans, who were each able to offer insight based on their various experiences. I hope that several of these connections will be beneficial as my career progresses."
"I taught for 6 years and then went into administration for 14 years. After much reflection, I decided to return to the classroom. Even though I am not a traditional beginning teacher, this year has been very similar to my first year of teaching. While kids are the same, curriculum and technology are very different, so there was a steep learning curve. The Beginning Teacher Conference helped prepare me for this challenge. I was able to attend workshops about curriculum and technology. It was also reassuring because I meet other teachers who were returning to the classroom, after following a different path for a while. I discovered, I was not alone. I highly recommend the Beginning Teacher Conference for both new teachers and for "new" teachers returning to the field after a break. This is my first year back in the classroom and it was the best decision! I am reenergized and I am excited about what I do each day! I have rediscovered my "why" and I look forward to each new day in the classroom."