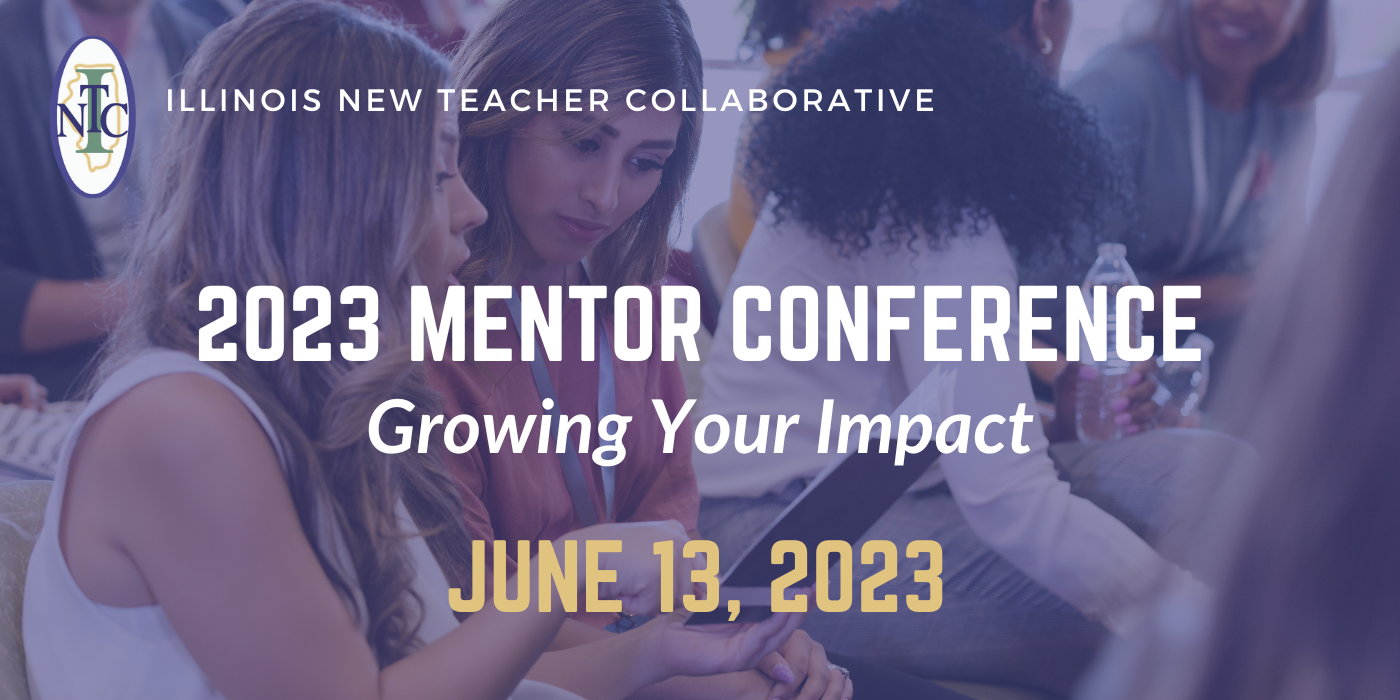 INTC Mentor Conference
The Illinois New Teacher Collaborative was formed in 2004 to be a catalyst in the establishment and support of induction and mentoring programs for first- and second-year teachers across Illinois.
This year, INTC is launching its inaugural mentorship conference. INTC invites higher education, state educational agencies, administrators, teacher mentors, and new teachers to come to learn and grow with educators from Illinois and across the country.
2023 INTC Mentor Conference
Growing Your Impact
Calling on mentors or anyone who works with beginning teachers! Student-Centered Mentoring is a collaborative approach to support mentees that focuses heavily on the impact of students' learning. Through an overview of Student-Centered Mentoring, we will uncover the key characteristics for providing a tiered system of learning for new teachers and will explore mentoring strategies that can incorporate a student-centered focus into current new teacher and mentor programs. We will also examine ideas around developing efficacious teachers in a collaborative way. This includes looking closer at mindsets around growing independent learners and ways to extend equitable practices that can fully support mentee's self-efficacy. That's not all! In this session, we will uncover strategies for giving and receiving feedback when supporting new teachers. There will also be tips for how to encourage mentees to use this feedback approach with their students. Be ready to transform student and teacher learning with actionable mentoring moves.
This low-cost conference is made possible through the generous support of the State Farm Foundation and the College of Education at Illinois.
Register