INTC 2020 Leadership Conference
Attracting and Retaining High Quality Teachers
February 25-26, 2020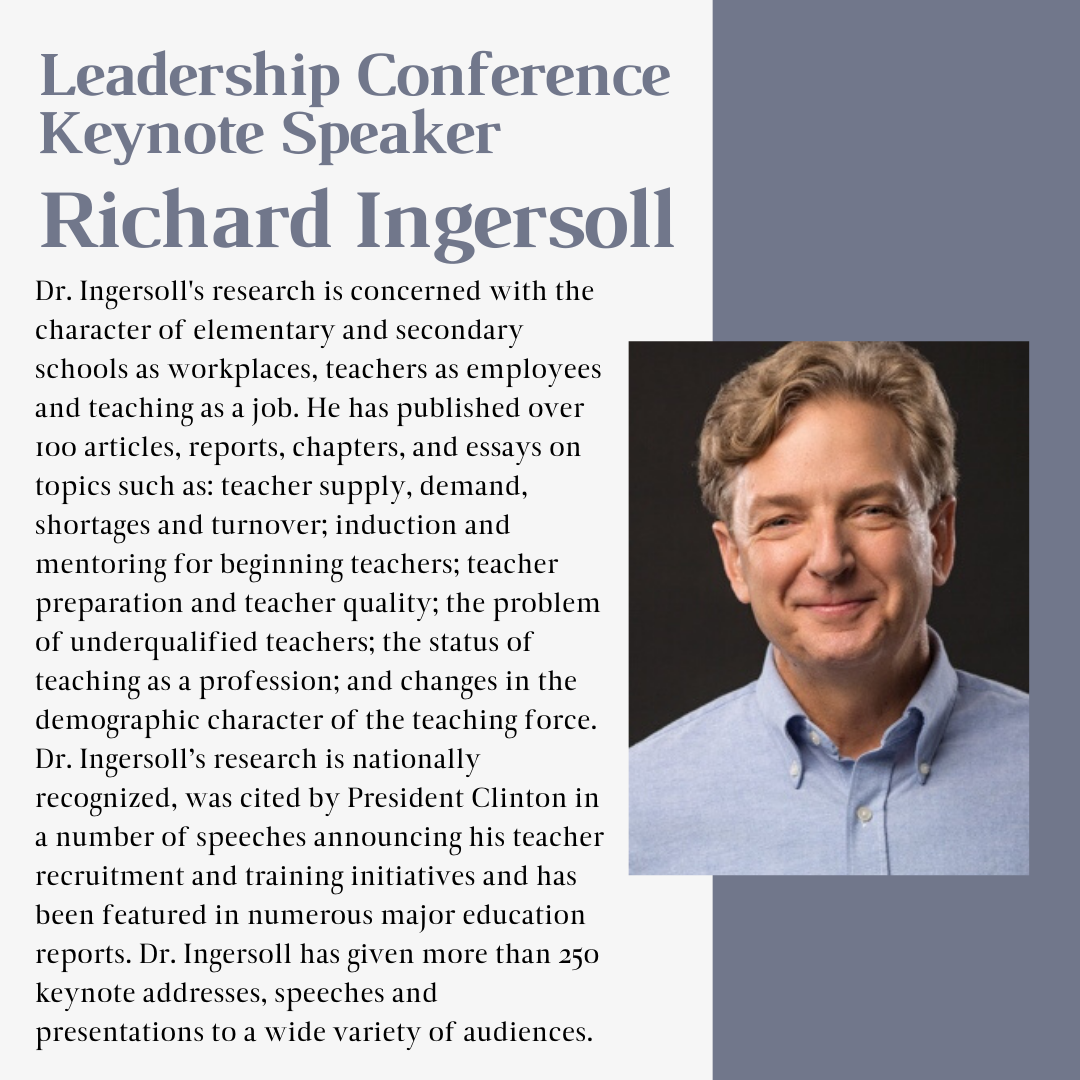 Tues, Feb 25th
7:45 - 8:30 - Conference Check-in and Breakfast Buffet
8:30 - 8: 50 - Opening and Welcome
8:50 - 10:00 - Keynote - Dr. Richard Ingersoll
10:15 - 11:15 - Breakout Sessions A
11:25 - 12:10 - Work Session #1
12:10 - 12:50 - Networking Lunch
1:00 - 2:00 - Breakout Session B
2:10 - 3:10 - Breakout Session C
3:20 - 4:20 - Role-Alike Roundtable Discussions
4:20 - 5:00 - Work Session #2
5:15 - 6:15 - Reception
Wed, Feb 26th
7:45 - 8:30 - Conference Check-in and Breakfast Buffet
8:30 - 8:50 - Opening and Welcome
8:50 - 10:00 - Keynote - Igniting Careers in Teaching
10:00 - 10:40 - Connecting the Dots
10:50 - 11:50 - Breakout Session D
11:50 - 12:30 - Networking Lunch
12:40 - 1:40 - Breakout Session E
1:40 - 2:15 - Work Session #3
2:15 - 2:30 - Door Prizes and Closing Ceremonies
Conference Documents and Links
Registration is now closed!
The iHotel is booked! Visit Champaign County for a complete listing of area hotels.
CALL FOR PROPOSALS - NOW CLOSED
https://go.education.illinois.edu/2020INTCLeadershipConference
We invite you to share your expertise, lessons learned, and promising practices as we seek to identify and build upon the assets that are already present in our schools, districts, and universities. Your session(s) should address one or more of the Conference Critical Issue Strands: Developing Effective Induction and Mentoring Programs; Mentor Support; and/or Mentee Support. For a more complete list of topics, please click here.